Select your language
Marie Berthe Leblanc
Wellness Plus - 

Wellness Therapist Info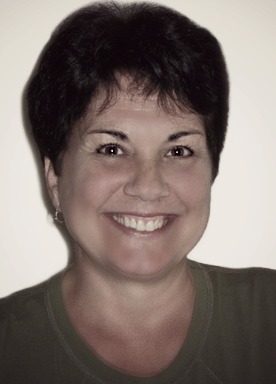 Marie Berthe Leblanc est mon site, en français et en anglais, où vous trouverez des informations authentiques sur la santé et le bien-être naturel. Par ce guide, je souhaite vous aider, par mes expériences personnelles et professionnelles, à  vivre une vie optimale à tous les niveaux: physique, émotionnel, mental et spirituel.
Vous est-il déjà arrivé de chercher de l'information sur internet en vous demandant si l'information trouvée était fiable ? Eh bien, moi aussi !

C'est la raison pour laquelle j'ai créé ce site : afin que les personnes qui recherchent de l'information sur la santé naturelle, s'adressent à une "vraie personne" digne de confiance.

Je peux vous dire, en toute sincérité, qu'à ma clinique de tous les jours, à MAGOG, Quebec, Canada mes clients et clientes me témoignent leur confiance par leur fidélité. Ils savent que leur situation et condition est traitée avec empathie et professionnalisme.
Une citation de Thomas Edison m'inspire :

" Il existe une solution… il suffit de la trouver! "
Ce site représente justement cela: 
Trouver des Solutions
Vous ne me connaissez pas encore, mais bientôt, vous allez découvrir au travers de ces pages, que j'ai vraiment votre intérêt à coeur.
En tant que massothérapeute, je crois que nous devons être en harmonie et trouver notre équilibre pour toucher à notre plein potentiel. Aussi, comme coach certifiée en mieux être, la prévention est mon ultime objectif : Wellness Plus!
Depuis mon enfance, j'ai cherché, étudié, écrit au sujet de tout ce qui concerne la personne et la santé naturelle du corps, de l'âme et de l'esprit. Je gagne bien ma vie à aider les gens à s'aider naturellement.
Je crois qu'il faut partager son savoir et ses connaissances. C'est pourquoi je suis enthousiaste à fournir des informations authentiques sur les alternatives, les astuces et les techniques pour activer, récupérer et atteindre une santé optimale.

Marie Berthe Leblanc
Wellness Plus - 

Wellness Therapist Info



Vous ne trouverez pas dans ces pages un guide de médications ou de solutions pharmaceutiques. Ce site de wellness est un guide de santé et de bien-être au naturel: par des moyens faciles et concrets de vous sentir mieux, chaque jour.
Vous voulez une meilleure qualité de vie et c'est compréhensible…
Après tout, c'est VOTRE VIE, et c'est vous qui décidez comment la vivre…

Marie Berthe Leblanc - Wellness Plus - Wellness Therapist Info
---
- Blogue Wellness

Blog

-


De nouvelles pages sont continuellement ajoutées.
Plan du Site: Browse through the SITEMAP
Plan du site de plus de cent pages d'intérêts - en français et en anglais - contenu sur ce site. Les blogues les plus récents sont inscrits au bas de cette page. 

Add Wellness-Therapist-Info.com to your Favorites
Revenez souvent pour en savoir plus sur les informations les plus récentes.
Contactez-moi
Contact me
Santé… La Différence ! 
pour  vivre votre 
Vie Optimale,
Marie Berthe
---
Les Pages les Plus Visitées:  -  The Most Visited Pages:

Lose 15 Pounds Fast and for Good - for Women
Réflexologie Faciale Dien Chan - French/Français  Read it in English: "Select a Language" at the top of the French page: Facial Reflexology

From this "Home page" back to "Who We Are" Page