Eating disorders statistics relate to
BULIMIA, ANOREXIA and BINGE EATING.
Eating disorders statistics reveal that eating patterns
like anorexia, bulimia and binge-eating control a person's life.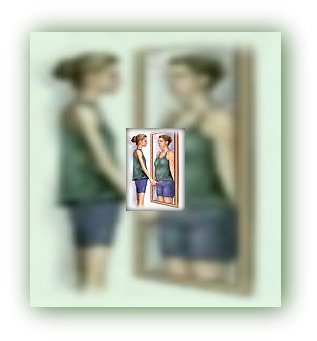 Eating disorders statistics don't show the causes for the disease,
however, studies prove that PERFECTIONISM reinforces eating disorders.
(Click on the image to read the article)
Although concerns about weight and body shape play a role in all eating disorders, the actual cause of these disorders appear to result from many factors, including cultural and family pressures as well as emotional and personality disorders. Genetics and biologic factors may also play a role.
All in all, the cause(s) of eating disease disorder(s) is not really known.
Eating disorders statistics also refer to another disorder that is called Pro Eating Disorder. According to Wikipedia Pro Eating Disorder is known as: Pro-ana and refers to the promotion of anorexia nervosa as a lifestyle choice rather than an eating disorder.
Eating Disorder Statistics:
8,000,000 or more people in the United States have an eating disorder.
90% are women.
Victims may be rich or poor.
Eating disorders usually start in the teens but may begin as early as age 8. It is called Teen Eating Disorders.

Source: Eating Disorder Statistics from the National Association of Anorexia Nervosa and Associated Disorders.

Text: Plenty of us have some weight that we'd like to lose, but we don't always take the healthiest approach in getting there. The two main eating disorders as mentioned before, are bulimia and anorexia.

By current estimates, fewer than 5% of women will suffer from bulimia in their lifetime.

Most people with bulimia endure a pattern of binge-eating followed by behaviour to make up for the binge, such as vomiting; using diuretics, enemas, or other medications; fasting; or excessive exercise; and then finally relief.

Although they are typically in the normal weight range, since their behaviour after a binge people with bulimia don't want to overeat. But they have a sense of being out of control and feel disgusted and ashamed during their binging.

Binge-eating disorder is another type of bulimia, marked by similar out-out-control feelings. The most important difference, however, between these two illnesses is that people with binge-eating disorder do not perform compensatory behaviour after a binge, such as over exercising or purging, so many of them are overweight. This leads to shame and self-disgust, starting the cycle over again.

Eating disorder statistics reveal that anorexia is an eating disorder that rarely occurs in men and older women. But about 1% of American teenage girls develop this disorder, and up to 10% of those may die from the disease.

Typically, people with anorexia are extremely worried about being over-weight; even though they're already too thin (usually at least 15% under their ideal weight). Because they still see themselves as overweight and intensely fear gaining weight or becoming fat, they starve themselves and may purge, engage in excessive exercise, or use other methods to control their weight.

People with anorexia won't admit they have a problem to anyone, most of all themselves, or they deny the seriousness of the problem. In fact that denial is the eating disorder symptom doctors diagnose the problem with. If you suspect that you or someone you care about may have an eating disorder, seek professional help immediately.



National Association of Anorexia Nervosa and Associated Disorders

National Eating Disorders Association

---
---

From this "Eating Disorders Statistics" page, back to the "Binge Eating Disorder" page


Home Page  |  Contact Page  |  Solo Build It!  |  Site Map  |  About Us  |