Select your language
What Dimension of Wellness
Are We Talking About ?

The dimension of wellness I will share with you throughout these pages, is known as PEMS, which stands for
Physical, Emotional, Mental and Spiritual


There are several other commonly identified dimensions of wellness such as: Social, Occupational, Spiritual, Physical, Intellectual, Emotional, Environmental, Financial, Mental and Medical. For the purpose of this website, and from my own knowledge and experience I will concentrate on PEMS.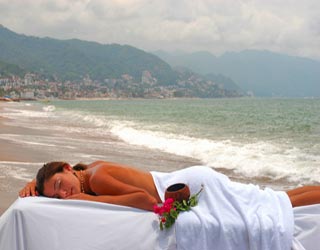 I, Marie Berthe Leblanc, have been a licensed massage therapist for nearly 25 years. My birth place is beautiful Quebec City. In 1998 I moved to Magog, Quebec, Canada.
Magog is a wonderful place to live in, by the lake, surrounded by mountains. Before being a massage therapist, I was a professional freelance translator. Because I missed being in contact with people, I made a career switch to massage and I'm still profoundly enjoying it to this day!
I like to be in touch with every aspect of a person: (PEMS). These are all inter-related and should be treated as such.
In my practice along with professional massage, I give individual consultations in life coaching and emotional release, for those with the desire to explore further within themselves, how to feel good inside and out, in their everyday life.
---
Here's a list of the qualifications
and tools I work with mostly.

Esalen massage
Amma massage
Ayurvedic massage
California massage
Lymphatic Drainage
Trager massage
Trigger points technique
Massage for children and adults with cancer
Massage to pregnant women
Reflexology Hands and feet
Facial Reflexology - Dien Chan
NLP Neuro-Linguistic-Programming
Kinesiology
Psychology of the person
Chinese energetics
Energy work on the chakras: Reiki
Rebirth
I want to share every dimension of wellness through this website since my ultimate goal is to help you to
BE HEALTHY and LIVE a BALANCED JOYFUL LIFE.
I am very passionate about my work and in helping people. (Anecdote) One day, I was struck with the idea of building my very own website, in view of helping even more people. And here I am doing just that... I made some research and found the best tool to do it. It's called SBI or Site Build It. It's fantastic, I invite you to take a couple of minutes to check it out below:
Learn how to build a website, like this one, the easy way.
If you like, sign up for a Free eLearning on how to build a website that works! Have fun doing something really rewarding. Then, write to me about it. Can't wait to hear from you!

---
Do You Have A Story About Your Health and Wellness?
If you do, I invite you to share it with us!
---
A dimension of wellness everyone seeks for is about feeling good in every area of your life, right? Well, I suggest you look into the approach Suzie Price has on wellness: wakeupeager.com. She shares 22 Wake Up Eager Secrets in a free online quiz and resource pages, focusing on building key inspiration and motivation techniques for your mind, body, spirit, career and team. Check it out.

---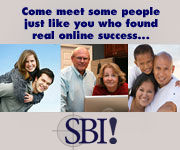 ---