Complementary Alternative Medicine
Is This What You're Looking For?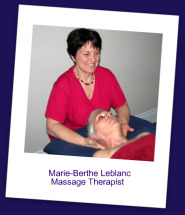 Benefits From Alternative Medicine:
COMPLEMENTARY ALTERNATIVE MEDICINE THERAPISTS
can help you in many ways that are effective and non-medical:
"Complementary Alternative Medicine and Therapy" according to Wikipedia, the free encyclopedia is any healing practice "that does not fall within the realm of conventional medicine"
It covers a broad range of healing philosophies, approaches, and therapies.
Most of these treatments and health care practices are not taught widely in medical schools. As per example, just to name a few types of alternative medicine: naturopathy, massage therapy, chiropractic, Ayurveda, homeopathy, acupuncture and many more.
While alternative medicine and therapies have become more popular in the US and in Canada over the past couple of decades, new survey findings indicate that 9 out 10 Americans believe that alternative medicine may help a wide variety of health conditions.
The survey revealed that vitamins and herbs were by far the most common form of alternative therapy used, with over 40% reporting this was their therapy of choice. Massage was indicated by 29% of those polled as the second most common therapy, followed by aromatherapy, yoga, and homeopathic products.
Have You Ever Tried Alternative Options
To Help You Feel Better?
About 74% of women and 57% of men take vitamins on a daily basis. Women are also more likely to try alternative therapies in general than men were. The survey was conducted March 23-26, 2010 and included more than 1,000 telephone interviews of Americans over the age of 18.
You may have, if your conventional treatments did not (or do not) respond adequately to your ailments. This website will help you find alternative answers. I suggest you bookmark it in your favorites.
The Site Map as you may want to refer to it from now on. Our sitemap is an index page, where you'll find all the topics and related pages at a glance.In these pages you'll find a treasure trove of secrets that work like magic, to keep you healthy, trim, energetic now and for years to come.
The ideal solutions for you may be the natural or homeopathic approaches. However, a word of warning is in order: Please,DO NOT ABANDON your CONVENTIONAL MEDICINE for the new found natural ways of treating your medical condition. Go about it gradually and wisely. It is a good idea to ask advice from your doctor, your pharmacist,or both!


If you want more information or need to take an appointment for a massage Feel free to contact me.
---
This is Where You Are Invited to Write About Your Experience,
With Alternative Health Medicine
Do you have a favorite story about natural therapies?
Share it with us!
---
---


From this "Complementary Alternative Medicine" page, back to "Immune-System-Boost" page


Home Page  |  Contact Page  |  Solo Build It! Site Map  |  About Us  |  Wellness Blog